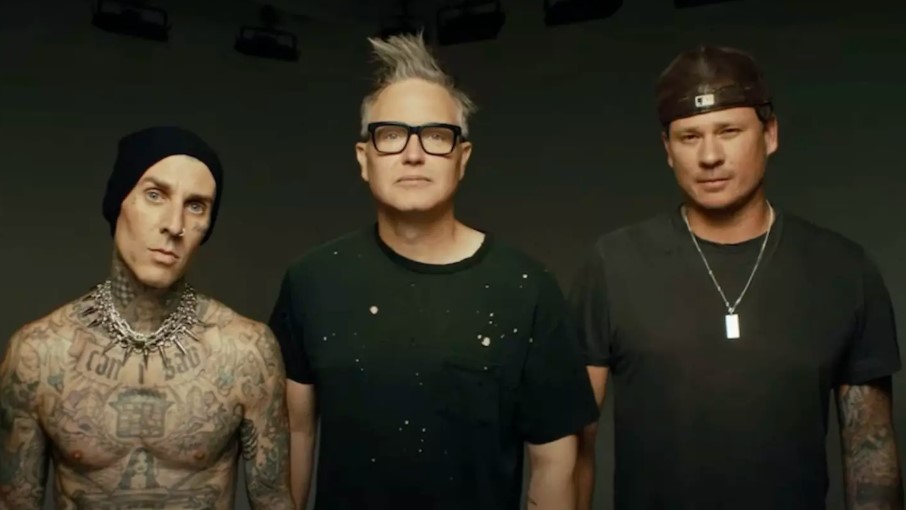 It's all really happening!
Blink-182 plan to kick off their highly anticipated world tour in March, and it'll be the first time the classic Mark, Tom and Travis lineup hit the road together in nearly a decade. From the looks of social media, the trio have begun preparing for the massive production with live rehearsals.
Mark Hoppus shared a photo of himself and Tom DeLonge on Instagram with the caption "The first time we've rehearsed for live shows together since 2014."
Tom took it a step further and shared a video showing off the whole rehearsal space and crew. "And it begins…." he captioned his Instagram post.
Back in October, blink celebrated its reunion with Tom by releasing a new single called "Edging." They've also confirmed their working on a new album but have yet to share any details.
Even so, Tom has said he believes this is their best album yet. "This is the best album we've ever made. Buckle up," he wrote on Instagram last month. "I'm personally tripping and so proud of what we have created TOGETHER. As one unified force of fun, eternal youth, and most of all- close friends."
Though there hasn't been an announcement about when to expect new music, Tom also recently let fans know they won't have to wait long.